I have been interested in fermenting foods for several years now. However, culturing my own dairy always made me nervous. I have no idea why, but I can have numerous jars going of kraut, dilly carrots, pickles, berries, chutney but I was timid to start to experiment with dairy.
Does the topic of fermenting baffle you? We created a Fermenting eCourse just for you and when you sign up, we will send you a Quick Start Guide! Grab the eCourse and the guide here!
Curious about why I would make my own cultured cream? Check our previous posts on the benefits of adding fermented foods to your diet!
There are numerous ways to make cultured cream but if you have been following my fermentation posts here on Oh Lardy, you know I favor using powdered culture starter as my 'inoculant.' This is what I used but I will share some other methods too.
While I usually use raw (unpasteurized) cream in my house, I realize many people are not comfortable with raw dairy or do not have access to it in their state. Luckily, I have a lovely farmer who keeps me stocked with delicious raw dairy! But for those who use pasteurized dairy products, I wanted to try to make cultured cream with them as well.
And I had success!!! Yay!
What's the Deal With Store Bought Sour Cream?
Of course you can buy sour cream at the store, but often times it is not 'true' sour cream. Even some labelled 'cultured sour cream' are a combo of cream and nonfat milk (yuck) or full of fillers like guar gum, food starch and carageenan (double yuck). What you want is plain old 'cultured cream' in the ingredients. You might also sometimes see bacteria cultures like acidophilus or bifidus, types of beneficial bacteria.
At my local grocery store, I came across 3 brands of sour cream. 2 of the brands were even called Cultured Sour Cream…but not in the ingredients! Of course, you should also be taking into account if the product is organic but at my usual grocery, there are few options, so I just looked at what was available.
Which would you buy?
The one in the middle is a basic brand but if I had to, that's the one I'd go for. The one on the far left is a 'higher end' brand in Chicagoland from a 'local' dairy and even their products are loaded with fillers and additives! So frustrating! This is why it is so important to read ingredient labels and be sure you are getting exactly what you think you are getting!
Sour cream is so easy to make at home that once you start making it at home, you won't go back to store bought!! No more navigating confusing labels!
Cultured Sour Cream
2014-08-08 21:18:17
Ingredients
1 pint heavy cream (raw preferred but any cream will do)
1/2 packet of powdered culture starter
Instructions
Bring cream close to room temperature by setting it out for a couple of hours.
Add the culture starter slowly, stirring as you add.
Give it a good final stir.
Put the lid on firmly.
Set at room temperature for 24-36 hours.
Notes
You can also use sour cream to culture cream. Simply spoon in about 1/4 cup sour cream into a pint to a quart of cream, stir and leave at room temperature 24-36 hours!
Using raw cream? Even easier. Just set the quart size jar at room temp (with lid on) and leave for 12-36 hours!
Oh Lardy https://ohlardy.com/
That is it! The cream should be thicker after this time period and nicely soured. Then you can put in the refrigerator to firm up for a day or two. Will keep for up to a month.
*Now this is the method I used. I have also read that you can use a 1/4 cup of cultured buttermilk, apple cider vinegar, powdered sour cream starter or even 1/3 cup of previously made sour cream. If you use your previously made sour cream, you can continue to make sour cream this way about 6 times. Then you will need to start over.
I also read some places that pasteurized cream should be brought to a warm temp on the stove top (160) and then cooled to room temp. I also read this was not necessary and the directions in my culture starter did not say to do this.
To have a successful ferment the jar needs to be kept at a nice room temperature. Oftentimes, I notice my sour cream is a little slow but then I realize it is in a cooler spot in my kitchen. I usually put it on my counter under my cabinet lights.
Types of Cream
As I said, I tried 3 different types of cream. The raw cream was the thickest by far, but if you are used to raw cream, you know it is thick even when it is not soured.
I was nervous about the ultra-pasteurized organic cream, as I had read that the ultra-pasteurization yields inconsistent results. It worked out for me this time. I really could not detect much of a difference between the organic cream and conventional cream based on taste or texture.
Ideally, if you are not using raw cream, you should try to find organic cream that is NOT ultra-pasteurized. This is a difficult task. I rarely see this type of cream. Just use the best quality cream you can get.
Uses for Sour Cream
What do I use sour cream for you may be wondering? There are so many uses in the kitchen…
Dollop on tacos, baked potatoes, Oh Lardy's green chili pork, soups, sloppy joes, fajitas, frittatas, scrambled eggs, stuffed peppers, chili, etc.
Make a dip by adding your favorite fresh herbs (sour cream and onion dip anyone?)
Whip into butter and buttermilk (post to follow soon!)
Whip into cultured whipped cream…just add a little real maple syrup and vanilla extract. We do this a lot and dip strawberries into the cream. Wowzers! Talk about a nutrient dense dessert!
Make dressings like this ranch dressing recipe (when paired with homemade mayo!)
Add it to smoothies or oatmeal
Do you have any other uses for it?? I would love to hear. Leave it in the comments below!
I hope you are going to give cultured sour cream a try. It is a great way to add more probiotics to your diet! Enjoy!
This post shared at these awesome blog carnivals: Real Food Wednesday, Frugal Days Sustainable Ways, Whole Foods Wednesday, Party Wave Wednesday, Wildcrafting Wednesday, Simple Lives Thursday, Thank Your Body Thursday, Tasty Traditions, Fresh Bites Friday, Simple Meals Friday, Natural Living Friday, Old Fashioned Friday, Small Footprint Friday, Weekend Whatever, Sunday School, Make Your Own Monday, More the Merrier Monday, Homestead Barn Hop, Thank Goodness It's Monday, Fat Tuesday, Scratch Cooking Tuesday, Slightly Indulgent Tuesday, Traditional Tuesdays, Family Table Tuesdays, Tuned In Tuesdays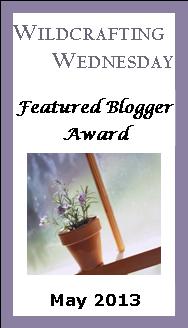 Oh Lardy! is a participant in the Amazon Services LLC Associates Program, an affiliate advertising program designed to provide a means for us to earn fees by linking to Amazon.com and affiliated sites.